I provide full-service 'any-volume' Process Service. Whether you have just a few papers a week or hundreds, I have the solution. My clients are not limited to attorneys and lawyers. They are made up of Insurance, Banking, Mortgage and Landlord industries, as well as private individuals.
If you need legal documents such as Divorce papers; Child Support papers; Small Claims and Lawsuit notifications; Summons and Complaints, Subpoenas, Writs, 
Notice of Hearing, Restraining Order, Injunction, Order to Show Cause, Rule to Show Cause, Eviction Notice, or any plain paper document 
served on a person or business, SAPS can get this done for you with GPS coordinates of serves.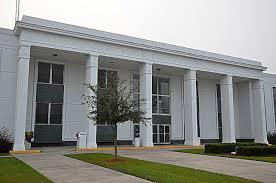 Service of Process: $25.00 per entity
$7.50 per additional serves at the same address during the same serve attempt
Courier Services: $0.535 per mile

(Beginning from Escambia County, AL Courthouse to the destination of service)

Court Filing Services: $5.00


Multiple Attempts
(High Priority) Attempts
Rush Attempts
Routine Attemtps
NO EXTRA CHARGE

​​​​Here, you can find information on the following:
Child Support
Family Court

Human Resources

Interpreters
Municipal Courts

Specialty Courts
​​​

Service of Process
$0.535 per mile (covers first 3 attempts)

$0.21 per mile for each additional attempt (after first 3 attempts)

$7.50 per additional serves at the same address during the same serve attempt​



​Courier Services: $0.535 per mile

Court Filing Services: $0.535 per mile
Alabama Judicial Circuits Map
Areas Outside of Escambia County, Alabama
Select a county to view cities listed within that county